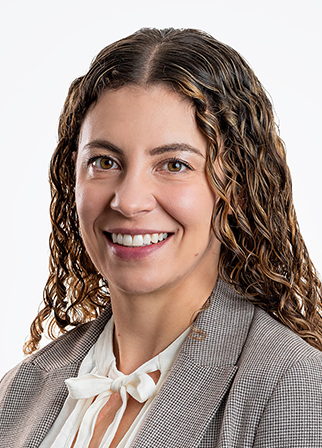 Kathryn Comeault, B. Sc.
Leasing and Sales Associate
Kathryn graduated from the University of Manitoba with her Bachelor of Science. A non-linear path led her into commercial real estate.  After working in the field of neuroscience for several years, she realized she wanted to be interacting with others and not isolated in a lab, regardless of finding her work fascinating.
Fast forward a few years, Kathryn was raising a family and utilizing her natural ability to connect with others by excelling in both retail and orthodontic sales.
She began her career at Shindico in 2017, working as a leasing assistant, and gaining valuable knowledge in leasing, sales, tenant, and landlord representation with a focus on retail transactions. She obtained her Salesperson license through the Manitoba Real Estate Association (Real Estate as a Professional Career) in 2021. Her experience and expertise lie in developing relationships with clientele - helping them identify their specific requirements and finding the ideal location to ensure their success.