Shindico is proud to announce that Harry DeLeeuw has been selected as one of 150 recipients of Manitoba 150's Honour 150 Program.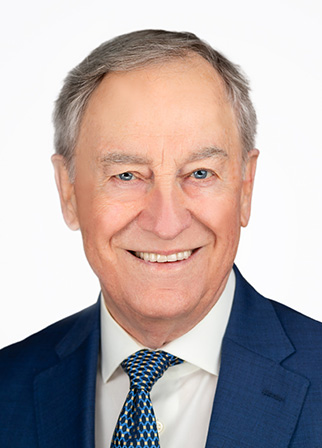 In honour of our province's 150th anniversary, Honour 150 presented by Canada Life recognizes 150 people from across the province who give back to the community and enrich the places in which we live, work, play, and come together in unity.
Harry entered the real estate industry in 1970 and was co-founder and managing partner of the largest independent real estate company in Winnipeg, DELBRO Real Estate, which was involved in residential, commercial, property management and development.
Harry received the Winnipeg REALTORS® Community Service Award in 2014 and founded the Manitoba Real Estate Association (MREA) Aboriginal Home Ownership program, where he still serves as co-chair. Harry is also the founder of the Citizen's Hall of Fame at Assiniboine Park, which recognizes Manitobans for their contributions to the province.
Harry has served as President of the Canadian Real Estate Association (CREA), the Manitoba Real Estate Association (MREA) and the Winnipeg Real Estate Board (WRA). Harry is also founding member of the international consortium of Real Estate Associations (ICREA), a consortium of 26 countries, and sat on the Presidential Advisory Group on International Operations for the National Association of Realtors in the US.
About Manitoba 150
2020 marked 150 years since Manitoba became Canada's fifth province and the only province to enter confederation under Indigenous leadership. Manitoba 150 was created to celebrate the spirit of Manitoba, share stories and build connections in the community.
The Honour 150 program, presented by Canada Life, recognizes people, nominated by community members, across the province who have positively contributed to their communities. For more information on Manitoba 150 and the Honour 150 program, please visit manitoba150.com.
About Shindico
Since 1975, Shindico has been a market leader in commercial real estate and investment management in Canada, providing full service to owners and occupiers of retail, office, industrial and multi-residential property. We are proud of our asset management top performance and industry-leading brokerage, development, property management and tenant representation teams. Our in-house capabilities allow us to draw upon the diversity of skills and talents needed to excel at managing your assets.
We are proud affiliates of CORFAC International, an alliance comprised of privately held entrepreneurial firms with expertise in office, industrial and retail brokerage, tenant and landlord representation, investment sales, multifamily, self-storage, acquisitions and dispositions, property management and corporate services.
Our retail division and team are members of the Retail Brokers Network (RBN). Founded in 1992, RBN is a retail networking group whose members specialize in Retail Real Estate Brokerage. Our independent firms work together on a regional, national, and even the international level in all areas of commercial real estate including: tenant representation, investment sales, and project leasing.
-END-
For further information please contact:
Sandy Shindleman, CCIM, SIOR, CRE, FRICS
President
Shindico Realty Inc.
(204) 474-2000
www.shindico.com
###