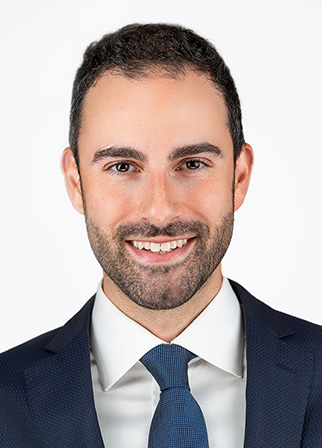 Dino Alevizos, B. Comm. (Hons.)
Vice President, Commercial and Business Development
Dino has worked in sales and retail for over 10 years and graduated from the Asper School of Business, University of Manitoba. He is adept in business operations and understanding client needs. For many years he was involved in the ownership and operations of a successful restaurant. He continues to be very engaged in the restaurant industry through his active work of leasing and selling restaurants.
Much of Dino's success within the Shindico organization can be attributed to his high degree of organization, customer centric and team approach to sales and leasing, strong networks within the community, aptitude for business, and industry knowledge.
"We used Dino Alevizos for the purchase of our land and building.  Dino has quickly become someone that we can trust and rely on for industry knowledge.  We were so impressed with how he handled the purchase transaction that we hired him to pre-lease our building before construction.  Amazingly enough, Dino found us the right tenant for our space within 30 days.  We are truly impressed with both his professionalism and knowledge, and are now proud to call him our friend."  - Saro Ciresi, J&R Tile Inc
Dino is currently working towards his CCIM designation.